My sister needed something for her bake sale this weekend and I volunteered to help her, which ended up leading on a jump through 100 years of cookbooks to accomplish two projects at once. Yum! (Unfortunately, in the process of baking and dancing and celebrating I forgot to take a single picture...but the treats were such a hit I thought it was worth sharing the recipe anyway.)
the modern kitchen from "Choice and Care of Utensils," 1912
When she listed all the goodies already claimed, I suggested lemon bars as her/my contribution to the spread; I figured it would be easy to double the batch and bring the rest for the staff and volunteers at the museum.
Then
I thought: Why not investigate some 1912 cookbooks and bake something period?
I need to learn how to
shorten
my adventures, not
complicate
them, I know.
I ended up on a fun interactive
website
which presented cooking as a timeline, and links to instructive texts for each point. The twentieth century had some great selections, including a
cooking/storybook for children
and the original
Jell-O brand recipe book
, which I highly recommend taking a peak at.
I settled on the 1912 edition of
The Dromedary Cookbook
, which you can read for yourself
here
.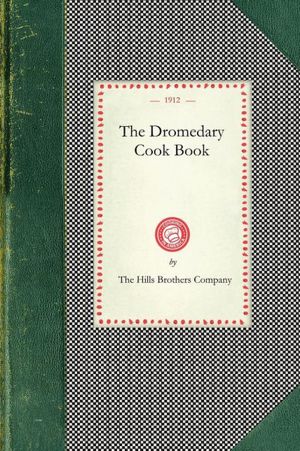 The recipe I used is for a "Lemon Cocoanut [sic] Pie" and is essentially a lemon meringue pie with shredded coconut in the lemon filling. As the recipe did not include a particular crust, I used the
Joy of Cooking*
shortbread crust I used for my sister's lemon bars. The original recipe is a cooked milk- and cornstarch- based filling, but in order to make things easier I used the egg- and flour- based recipe for the lemon bars, but with the additional seasonings. (I know, I know, cheating...)
After the batch was ready I poured out the lemon bars and folded in the shredded coconut before adding to the pre-baked shortbread crust.
pie trick: I always bake 1-crust pies in a tart pan. The crust always comes out perfectly crinkled!
Overall, this recipe was super easy, and while not
exactly
the 1912 formula, the flavors are the same and it was perfect for the event. Plus, my sister had very chic 2012 lemon squares for her bake sale.
Centennial Lemon Coconut Pie (or bars!)
, adapted from the
Dromedary Cookbook
and
Joy of Baking
for the crust
:
1 c. butter (2 sticks)
1/2 c. powdered (confectioner's) sugar
2 c. all-purpose whole wheat flour (white flour would work too)
1/4 tsp. salt
2 tsp. (or to taste) orange or lemon peel
Preheat oven to 350 degrees. Cream butter and sugar until smooth. add dry ingredients until just together, but still crumbly. press into pie or tart pan and bake for about 18 minutes, until edges are just browned. Remove from oven and let cool while making filling, but don't turn off the oven!
for the filling
:
Depending on the size of your pan and how full you like your pies, this may need to be adjusted. I originally doubled this but ended up with extra so I'm halving it here.
1 c. granulated sugar
2 whole eggs
about 1/3 c. lemon juice (real lemons are always better than bottled juice!)
1 7 oz. bag of shredded coconut (or less, if you want to limit the coconut flavor. The original recipe called for 2 c., which is around the amount in the bag)
2 tbs. all-purpose whole wheat (or white) flour
Beat sugar and eggs until light in color and fluffy. Add the lemon juice and mix fully before folding in the flour. When the flour is fully incorporated fold in the coconut and scoop into cooling pie crust. Return to oven (still 350 F) for another 18 min or so, until crust has formed on top and the edges of the filling have started to brown. At this point the filling should be set but still jiggly. Let cool completely (overnight is best) before cutting.
*
The Joy of Cooking
was first published privately in 1931 before being picked up for national distribution in 1936. Even my modern sources are vintage...