If you haven't caught the news recently, New England has been hit with a classic Nor'Easter, and the Regency ball this evening has been rescheduled. Instead of furiously finishing my new ballgown and zipping off for adventures, I'll be adventuring in the kitchen with a new cupcake recipe.
The Museum of Fine Arts in Boston has started a
Pinterest page
of snow-related art in the collection, and I was feeling particularly inspired by a couple of their posts.
Park Street, Boston, about 1908. Arthur Clifton Goodwin
Snow Scene, about 1889. Theodore M. Wendel
Aren't those fabulous?
The MFA's new American Wing has a room devoted to Boston impressionists, and there's a snow scene from that collection that is one of my favorite paintings on display. It's a beautiful image, it's Boston, and look at all the fabulous winter clothes!
Boston Common at Twilight, 1885-6. Childe Hassam
While I won't be wearing anything this fantastic today, here are some fabulous winter pieces for the next storm.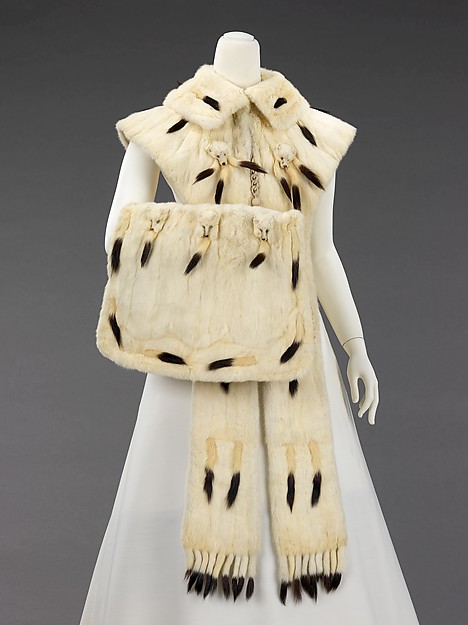 Ermine accessories, 1890s (MET)
silk velvet and ermine embroidered ladies' shoes, 1840s (MFA)
fur-trimmed jacket by Pingat, 1885 (V&A)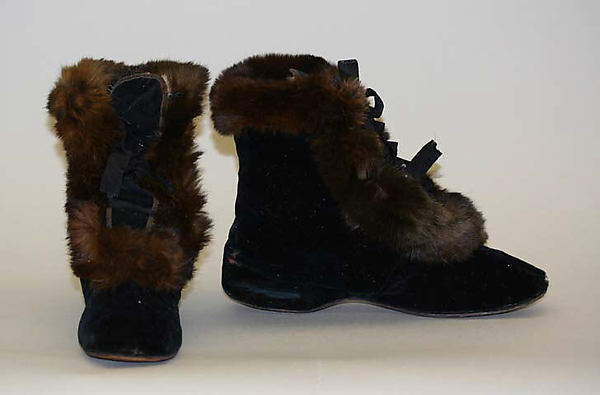 Overboots, 1870s (MET)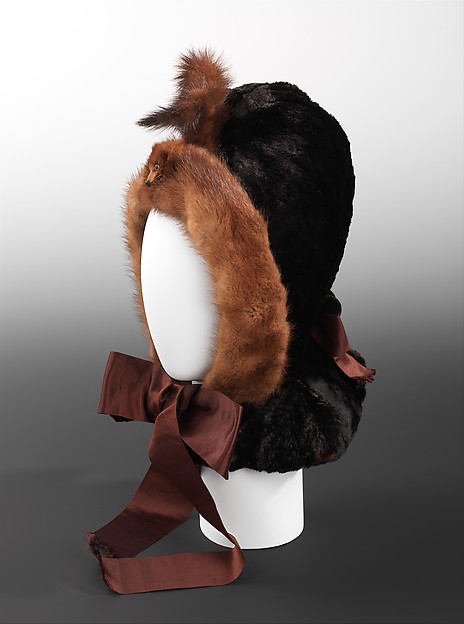 fur and silk bonnet, 1870 (MET)
Evening coat by Worth, 1894 (MET)
Evening coat by Worth, 1912 (Charleston Museum)
Winter boots belonging to Empress Eugenie, 1862 (Bowes Museum)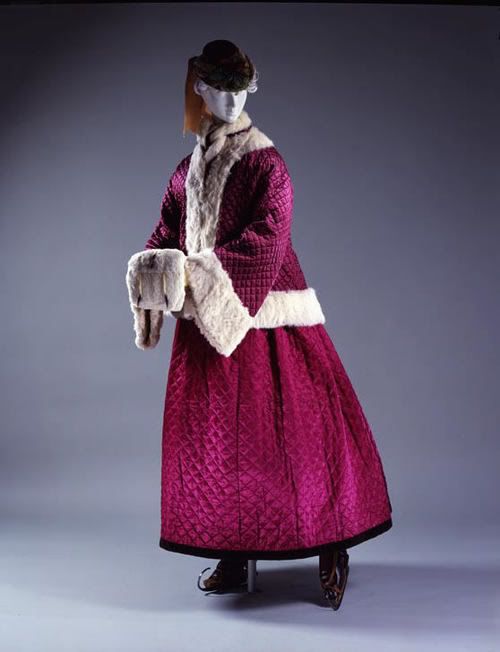 red silk quilted skating ensemble, 1860s
Off to play in the snow!