I have a serious sewing problem: I always magically lose motivation as soon as I have to make undergarments. Which is probably why I'm still wearing the same chemises and drawers I acquired in high school (with a few additions over the years). My corsets are all in dire shape (they're only two years old, but they get
a lot
of wear), and I need new ones. I'm also embarking on a new period for the "
Mother/Daughter Dress Project
" and I need the proper undergarments for 1870s so I can fit the clothes over them.
So of course, I haven't actually done any sewing in a week. Because I have to sew bustle pads, corsets, and petticoats...and I just feel so "meh" about the prospect. So in an attempt to motivate myself and get my project momentum back, I've been looking at pretty undergarments. Here are a few to motivate you too!
Does anybody else have a particular costuming thing that you always have trouble with? Please share in the comments!
tiered whitework petticoat, 1870s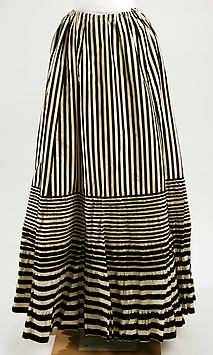 striped petticoat, late 19th century (via the Met)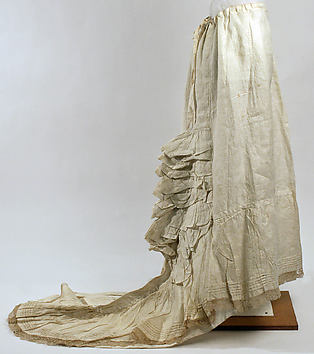 petticoat c.1875 (via the Met)--interesting ruffle arrangement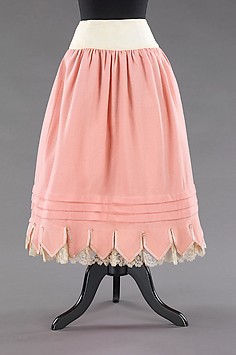 pink petticoat with lace, 1880 (Met)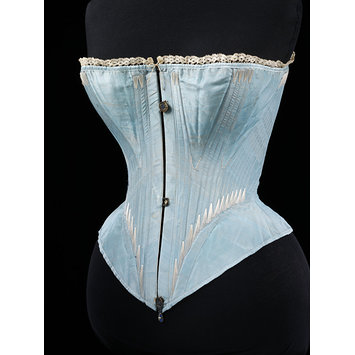 corset, 1864 (via the V&A)
corset, 1890 (V&A)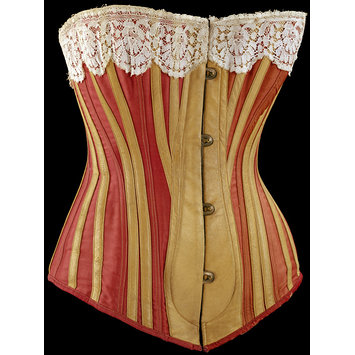 corset c.1880s (V&A)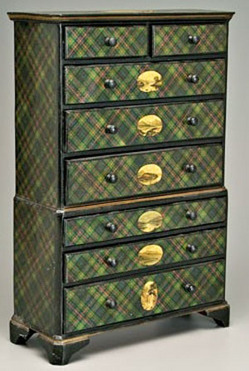 I was looking for tartan drawers, meaning the kind you wear (or did in the 19th century, anyways)...I found this instead!