The 1812 Ball is in two days, and I can barely contain my excitement! Honestly, it really couldn't come at a better time as I've been having a hellish week.
As a cross between ball excitement and my dance literature project I've been looking at a lot of clips from movies set in the period lately. This morning I was on a quest for anything related to the Duchess of Richmond's ball, which was help in 1815 the night before the Battle of Waterloo, and for this reason (the British troops were in attendance) it is an extremely famous occasion. I spent yesterday afternoon reading a book written about it, and while it was full of guest lists, political intrigue, and war tension, it did not mention a single dance by name except the waltz. How frustrating!
However, was one regiment at the ball that was quite exciting to read about: the Gordon Highlanders. This Scottish regiment were fierce in battle, and just as 'fierce' on the ballroom floor! I know from the literature that they danced 'Scotch Reels', and that bagpipes were involved...but that could mean many different things. However, since I love SCD and highland dancing almost as much as a I love vintage, the chance to combine the two (even academically) is too much to pass up. With that in mind, off I went questing!
Scouring youtube, I found a 1970 movie called
Waterloo
which is about the battle and features the ball rather heavily. I haven't watched the whole thing yet, although I will, but here is a rather hilarious clip of the Gordon Highlanders dancing a version of the Sword Dance:
Here's what that usually looks like (it's actually a favorite of mine):
Finally, here's the trailer for the movie. It looks so intensely silly I really must watch it!
Isn't that fantastic? To set the scene a bit more...here are two dresses said to have been worn at the ball, now in the Museum of Costume, Bath:
and finally, a few fashion plates and period illustrations to get an idea of what the guests would look like.
war veterans photographed in their old uniforms from the Napoleonic Wars, Brown University
Charles Gordon Lennox, Duke of Richmond (and host)
Some of the Russian guests (because Hussar uniforms are awesome):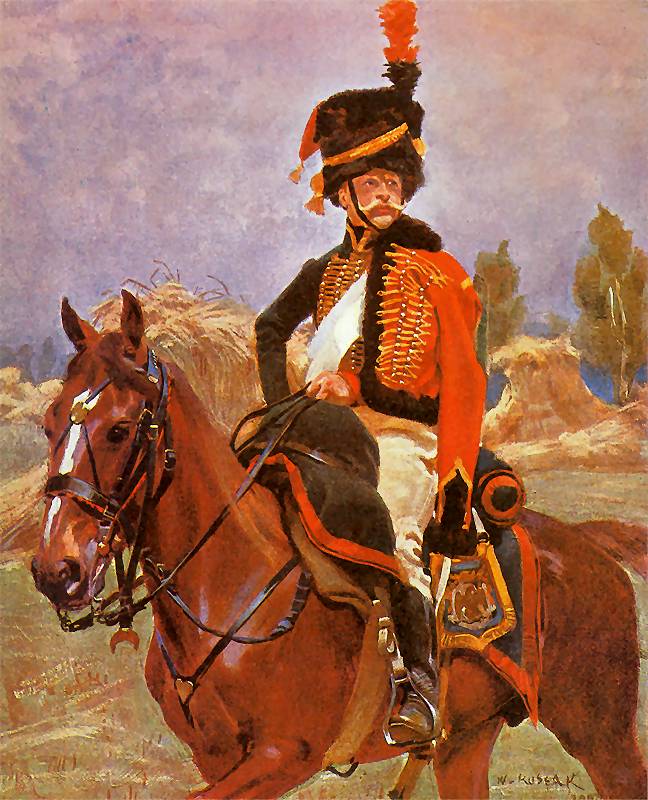 In closing, the ball itself, as painted by Robert Hillingford:
Stay tuned for pictures from my ball adventure, c. 1812, this weekend!