I've got a bit until the next event I want to make a new dress for, which is good because I have something planned that involves ruffles. And since it's 1860s, I'll be at it for a while.
But I have such fabulous inspiration! Last summer while helping with a series of 1860s sewing classes, I found fabulous fabric at my favorite local haunt.
green metallic on white faux silk--it actually has a pretty nice, crisp taffeta feel...but is definitely made of dead dinosaurs
And while it's not a perfect match to any particular period fabric, it seems to be perfectly suited to the ruffled confections from the 1850s and early 1860s. As I psych myself up to start gathering, here are some of my favorites.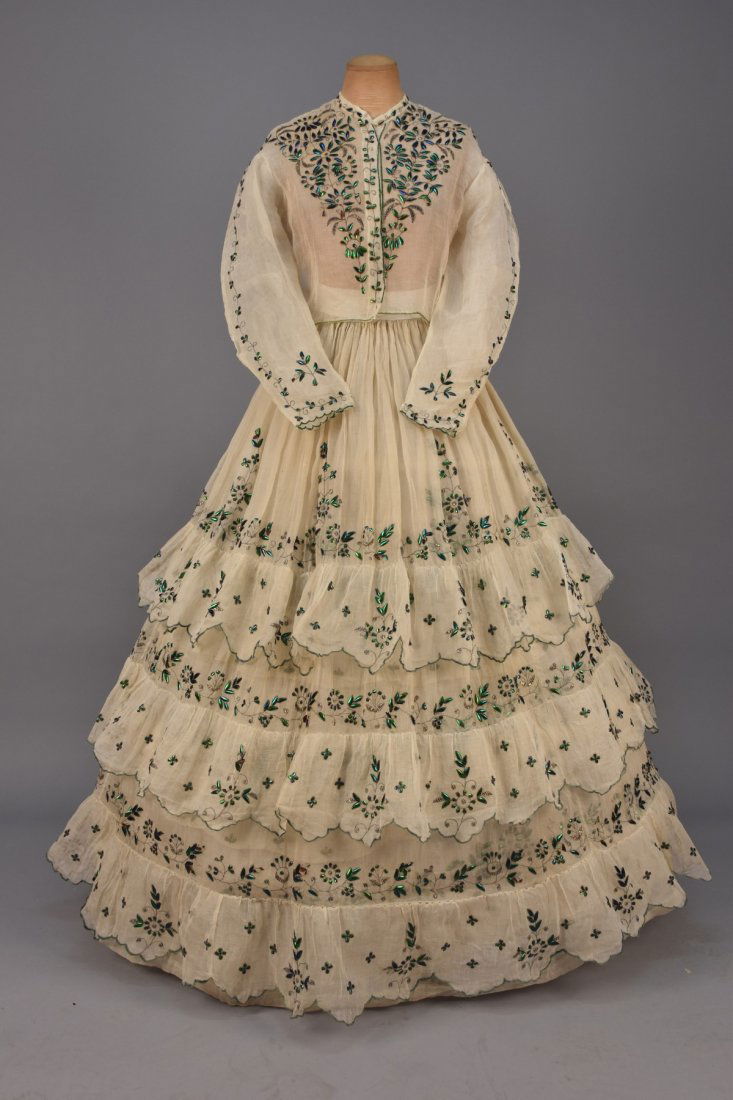 beetle wing embroidered ensemble, c.1860 (via)
Ensemble with day and evening bodices, c.1855 (Met)
evening gown, 1850-55 (via)
evening dress, c.1860 (via)
taffeta day dress, 1859 (Met)
evening dress with fab fringe, 1856 (Met)